Appliance Pedestal Adjustable for Washing Machine or Dryer - White
- Product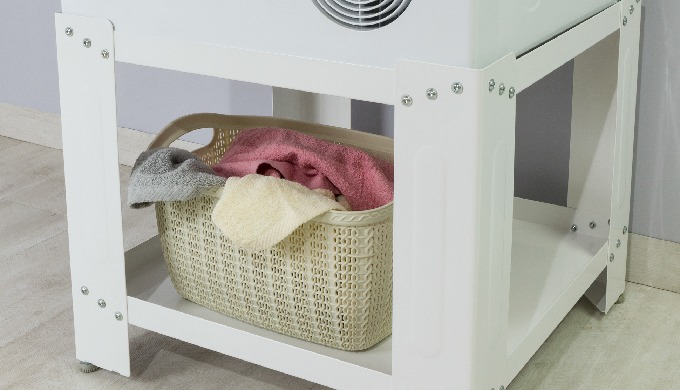 Appliance Pedestal Adjustable for Washing Machine or Dryer - White

The appliance pedestal is especially designed for washing machines, dryers or other devices up to 60cm by 60cm.

Stands out because:

• It helps you to save space in your bathroom.
• It holds with stab
Description of the Product
Appliance Pedestal Adjustable for Washing Machine or Dryer - White

The appliance pedestal is especially designed for washing machines, dryers or other devices up to 60cm by 60cm.

Stands out because:

• It helps you to save space in your bathroom.
• It holds with stability and safety your appliances while they are operating.
• Under your device you can store and organize your things.
• It is compatible with washing machines and dryers with size 60cm X 60cm.
• It is easy to assemble and place it.
Price of the Product
Price on request
Characteristics of the Product
Type

Accesories

Model

00703

Dimension

60cm (L) X 60cm (D) X 50-51cm (H)

Brand

Roller

Certification

REACH

Origin

GREECE
Technical Details
Characteristics:

• Height: 50 cm . Extra High !
• Color : White
• It is suitable for washing machines and dryers up to 60cm length and up to 60cm depth.
• Its adjustable legs provide solutions to uneven or inclined surfaces.
• Electrostatic painting is long lasting even on extreme environments and harsh use conditions.
• It comes with 2 years warranty
• It is made in Greece, Europe

Dimensions (assembled):

• Length: 60 cm
• Depth: 60 cm
• Height: 50 cm (shorten) / 51 cm (extended)
Category of the Product