Daily Sunscreen (SPF50+PA+++)
- Product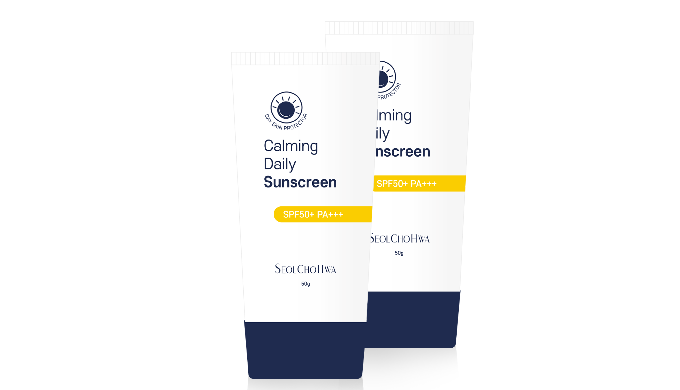 Seolchohwa Calming Daily Sunscreen

It is formulated with 3herb complex components including lavender, rosemary, cornmint leaves.
In addition, hyaluronic acid, tremella fuciformis, honey help moisturize the skin, making the skin moist and smooth.
Niaciamaide will lighten the skin.

A high-factor su
Description of the Product
Seolchohwa Calming Daily Sunscreen

It is formulated with 3herb complex components including lavender, rosemary, cornmint leaves.
In addition, hyaluronic acid, tremella fuciformis, honey help moisturize the skin, making the skin moist and smooth.
Niaciamaide will lighten the skin.

A high-factor sunscreen protects the skin, feeling the skin soft and refreshed, without being sticky.
This is waterproof sunscreen, also resistant sweat.
With Calming Sunscreen, Keep your skin healthy, bright.
Price of the Product
Price not indicated
Characteristics of the Product
Type

Daily Sunscreen

Brand

Seolchohwa Calming

Origin

Republic of Korea
Category of the Product
I want to get more details about the product
Company catalogues - SOROLK CO.,LTD

Catalogue_Calming Cleansing Toner (English)
1 pages

Catalog_Calming Daily Sunscreen (English)
1 pages

Catalog_Calming Night Mask Pack (English)
1 pages