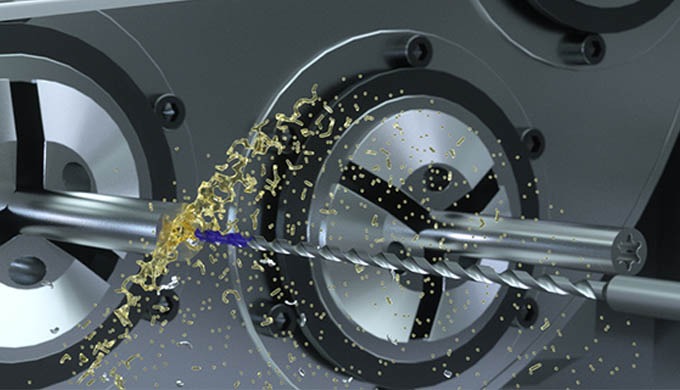 CrazyDrill Cool XL is a solid carbide deep-hole drill in the diameter range of 1.0 mm to 6.0 mm
for drilling depths up to 40 x d. All drills are coated, have through coolant and are ground with doublemargin.
Combined use of the CrazyDrill Pilot or CrazyDrill Coolpilot, with CrazyDrill Cool XL is an excellentsolution for accurate and dee
Description of the Product
CrazyDrill Cool XL is a solid carbide deep-hole drill in the diameter range of 1.0 mm to 6.0 mm
for drilling depths up to 40 x d. All drills are coated, have through coolant and are ground with double margin.
Combined use of the CrazyDrill Pilot or CrazyDrill Coolpilot, with CrazyDrill Cool XL is an excellent solution for accurate and deep drilling operations. Thanks to its newly developed geometry, CrazyDrill Cool XL meets the very challenging conditions of drilling deep holes consistently up to 40 x d. The tool produces short chips and drills with constant torque in drilling depths up to 40 x d. High cutting speed and process reliability are given.
CrazyDrill XL is capable of drilling a wide range of materials in one shot (without pecking) at the highest speed and feed.
The through coolant holes supply adequate and continuous coolant to the tip for constant cooling, lubrication and chip removal. The power chamber reduces pressure loss and assure higher flowrate also when drilling even the smallest diameters.
Price of the Product
Price not indicated