Rooicell Mask Series (Marin Collagen Ampoule Mask, Vitamin Ampoule Mask, Marine Black Pearl, Hyaluronic Acid Mask) of Life Together Co., Ltd.
Product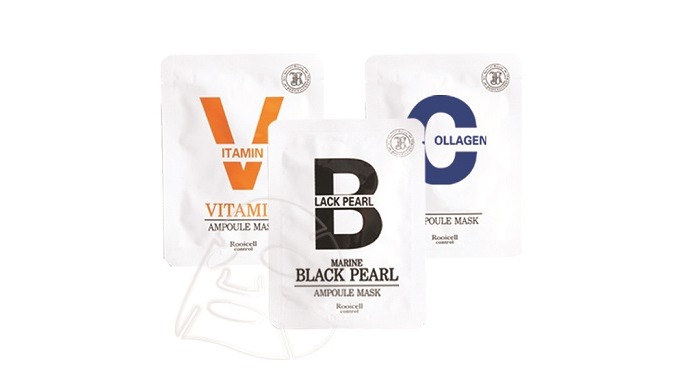 Rooicell Marine Collagen Ampoule Mask- It contains water-soluble collagen that restores vitality and vitality to the skin that has lost its elasticity, so it is excellent for skin affinity and moisturizing power.
Rooicell Vitamin Ampoule Mask- A mask sheet that provides clear, dull skin without dullness and contains a large amount of various v...
Our recommended products and services
Description of the Product
Rooicell Marine Collagen Ampoule Mask- It contains water-soluble collagen that restores vitality and vitality to the skin that has lost its elasticity, so it is excellent for skin affinity and moisturizing power.
Rooicell Vitamin Ampoule Mask- A mask sheet that provides clear, dull skin without dullness and contains a large amount of various vitamins in addition to the rich vitamin tree (Hyperberry), vitamin C and vitamin E.
Rooicell Marine Black Pearl & Hyaluronic Acid Ampoule Mask-A moisturizing mask that contains black pearls to give your skin a bright tone.

CFDA, FDA, CPNP /
Hs code: 3304.99-1000

Over 5,000 USD
Marine Collagen Mask - 1ea x 10 (ea) / 4.44(0.44)
Vitamin Ampoule Mask - 1ea x 10 (ea) / 4.44(0.44)
Marine Black Pearl & Hyaluronic Acid Ampoule Mask - 1ea x 10 (ea) / 4.20(0.42)
Price of the Product
Price not indicated
Category of the Product