Stacking kit 2 pieces adjustable for Washing Machine or Dryer - White
- Product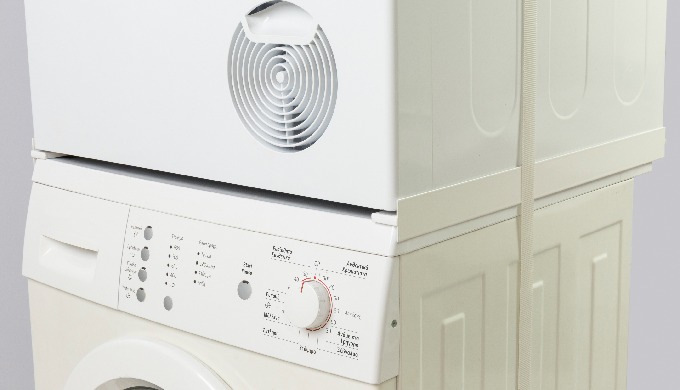 Stacking kit 2 pieces adjustable for Washing Machine or Dryer - White

Roller Kappatos's laundry stacking kit of 2 pieces adjustable has been designed to save space and to provide safety. Now you can place your dryer on top of your washing machine using our laundry stacking kit! For its production we follow the hi
Description of the Product
Stacking kit 2 pieces adjustable for Washing Machine or Dryer - White

Roller Kappatos's laundry stacking kit of 2 pieces adjustable has been designed to save space and to provide safety. Now you can place your dryer on top of your washing machine using our laundry stacking kit! For its production we follow the highest European standards.

Stands out because:

• It helps you to save space in your bathroom.
• It holds with stability and safety your appliances while they are operating.
• It is compatible with all types of washing machines and dryers.
• It is easy to assemble and place it.
Price of the Product
Price on request
Characteristics of the Product
Type

Accesories

Model

00689

Dimension

55-66cm (L) X 55cm (D) X 4cm (H)

Brand

Roller

Certification

REACH

Origin

GREECE
Technical Details

Characteristics:

• Color: White
• It is suitable for all types of washing machines and dryers.
• The product includes 2 metal parts with 2 extra metals attached on each part, shaping the symbol "=" when placed on spot.
• Optionally you can use a lashing strap around the washing machine and the dryer.
• Electrostatic painting is long lasting even on extreme environments and harsh use conditions.
• It comes with 2 years warranty
• It is made in Greece, Europe

Dimensions (assembled):

• Length: 55-66 cm
• Depth: 55 cm
• Height: 4 cm
Category of the Product