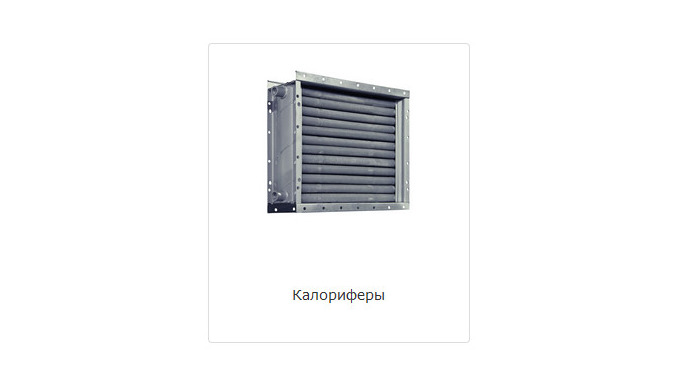 Air heaters (Calorifers) are designed for heating of domestic and industrial premises, using as coolant in pipes a hot water or a water steam with coolant temperature from +70 ° С to +150 ° С and pressure not more than 1.0 MPa (10.0 kgf/cm2). Dust content of air supplied to the heater shall not exceed 0.5 g/m3.

In desig
Description of the Product
Air heaters (Calorifers) are designed for heating of domestic and industrial premises, using as coolant in pipes a hot water or a water steam with coolant temperature from +70 ° С to +150 ° С and pressure not more than 1.0 MPa (10.0 kgf/cm2). Dust content of air supplied to the heater shall not exceed 0.5 g/m3.

In design, often two-row, three-row or four-row are made. If necessary, it is possible to manufacture single-row air heaters using whole-stretched pipes with a diameter of 57 mm to 219 mm as chambers for coolant, depending on the coolant flow rate.

Heat-removing element is made of steel pipe and aluminium finning.

We manufacture Air heaters (Calorifers) according to the Customer's specifications (sketches).
Price of the Product
Price not indicated
Category of the Product
I want to get more details about the product